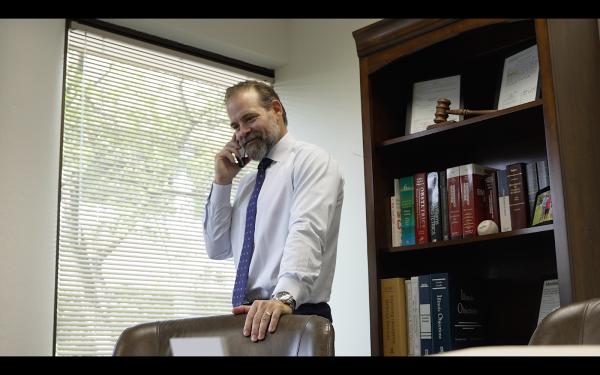 Cushing Law Offices
Medical Malpractice, Premises Liability, Car Accidents
"The Cushing firm was recommended by both our personal and corporate attorney as having the reputation, expertise, resources and proven track record in court and reaching settlements"
FAQs
When should I contact a personal injury attorney?
The sooner you contact an attorney the better. If you have been injured be assured that the at-fault persons insurance company is going to try and contact you and ask for a statement as soon as possible. They do this in hopes of getting to you before you have talked to an attorney. They do this because they are looking out for their own interests not yours, no matter what they tell you. So the sooner you get a lawyer the better so that you can protect your rights or the rights of an injured family member.
How to select a personal injury attorney?
You need an attorney who dedicates their entire practice to personal injury litigation. You want an attorney who is familiar with your injuries and has experience with claims similar to yours. Most importantly you want an attorney that you are comfortable with and that you trust. You need a lawyer that is looking out for your best interest not their own.
How much do you charge?
We represent clients on a contingency fee basis, which means we only get paid if we succeed in getting you a recovery. Our fee is generally 1/3 of the gross settlement of verdict plus reimbursement of costs incurred. Our consultations are always FREE and you will never write us a check.
Why do I need a Lawyer to represent me?
You need a lawyer to protect your rights and maximize your recovery. A lawyer will make sure your rights are protected when dealing with insurance companies, make sure your case is filled on time and against all the appropriate parties, makes sure all pleadings and documents are completed appropriately, and will fight to make sure that you receive all of the benefits and compensation you deserve for your injuries. A personal injury attorney understands and knows how to procure the evidence that is necessary for you to be fully compensated. A personal injury attorney knows how to file suit, get service on all necessary parties and conduct the investigation and evidence gathering known as discovery. Only a personal injury attorney knows how to present your case to an insurance company, arbitrator or jury in the best possible fashion so that you receive full compensation for your injuries.
What are my rights?
You have the right to make an injury claim or file a lawsuit against the person, persons or entity that caused your injury. In Illinois, under most circumstances, a lawsuit must be filed within two years from the date of the injury. If the suit is filed after this deadline you will not be able to recover. In order to prevailyou have to prove that the defendant was negligent, and that the negligence was a cause of you being injured. If you prove these necessary elements you have the right to recover money damages such as reimbursement of economic damages such as medical expenses or lost income and non-economic damages such as pain and suffering and emotional distress.
More information can also be found on the FAQ page of our website.
i